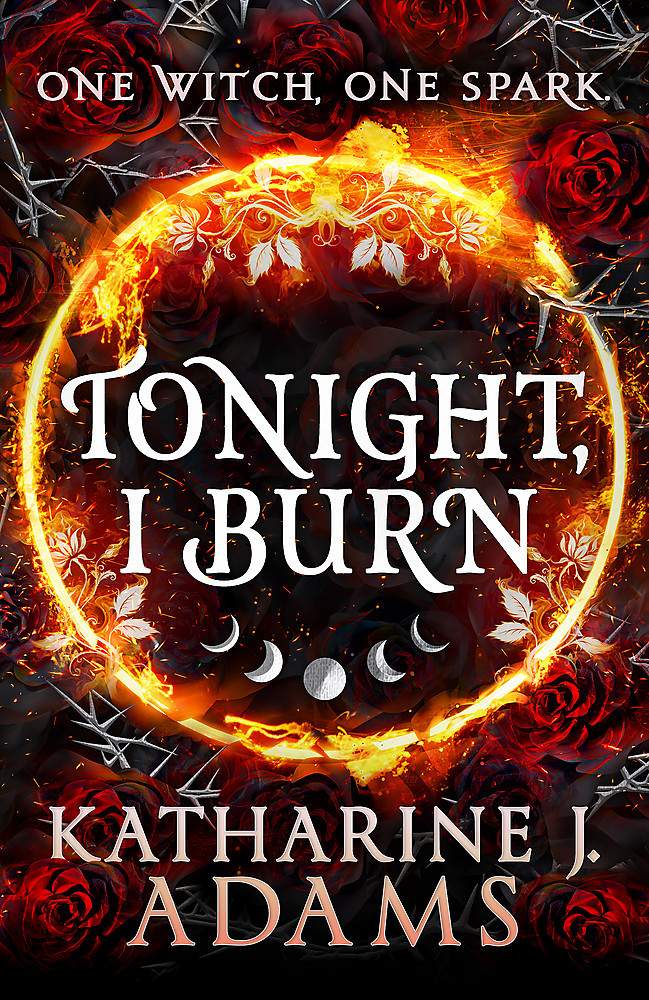 Download cover image
Tonight, I Burn
Katharine J. Adams
ISBN: 9780734421975
Pub date: 01.11.23
RRP: AUD22.99
Format: Paperback / softback
A witch with the power to walk between the realms of Life and Death finds herself at the centre of a magical rebellion - and a dangerous romance - that could destroy her coven and her soul in this dark and decadent debut. Perfect for fans of Sarah J. Maas, Leigh Bardugo, and Chloe Gong.

Thorns, Tides, Embers, Storms and Ores. All five covens are bound in servitude to the tyrant High Warden of Halstett.

Penny Albright is a daughter of the thorn coven, forced to patrol the veil between the realms of Life and Death, keeping it safe and whole. Each night, one thorn witch - and only one - must cross the veil by burning at the stake. Each morning, that witch returns with the help of their magical lifeline. Failure to follow the rules of Death risks them all.

When Penny's favourite sister doesn't return from Death, Penny breaks the rules. She burns in secret.

Determined to find her sister, Penny makes a deal with the devastating Lord Malin who she meets in Death. Someone who shouldn't be there at all. This bargain leads her to Alice, a mysterious captive prophet, and to a rebellion against the High Warden brewing in the shadows of their city. Penny soon learns all is not as it seems in Life or Death. And as her world splits between her growing love for the ethereal Alice in Life and her attraction to the seductive Malin in Death she'll face a devastating choice.

Because it's not just her sister's life that hangs in the balance. It's the fate of all magic.

All it takes is one witch - and one spark - to set the world ablaze.
Buy now
Checking availability in shops